Click Here to Return to Testimonials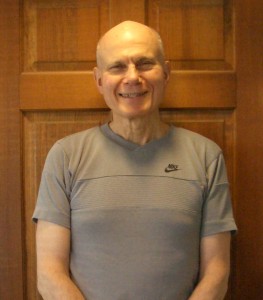 Dear Dr.Gary,
I love my hands.
In my younger days, they did not fail me when I tackled a runner in football, lifted weights or threw a 15 lb shot-put in track.
But later in my 50's, I developed "carpal tunnel syndrome" in both hands.  Repetitive motion acts that required strength and dexterity such as writing, bathing, and getting dressed, became difficult.
Doctors recommended surgery with the caution that "surgery will only stop further deterioration, it will not restore your hands to the way they were"….that was the hook to have it done immediately.
But, people who had the operation were not sure that they would "do it again." Common responses were : "My right hand is better, but not my left," and "I wish I had investigated alternatives."
My experience with prior chiropractors was excellent. They had restored an injured back from football, eliminated my acne, and healed my ex-wife's rheumatoid arthritis. In spite of this, I often asked myself: "Have I made the right decision coming to Dr. Gary?
After the first, my hands did not feel any better or worse. Progress was slow, but strength and dexterity were returning, even though I was working full time on the computer. You kept reassuring me: "The body will heal itself, given enough time."
Proof of the pudding came last New Years Eve. Two men did not even want to attempt to uncork a bottle of champagne. I felt ready and took up the challenge. It was the best champagne I ever sipped.
I love my hands.
Peter J. Janulis
Nutley, NJ
July, 1999