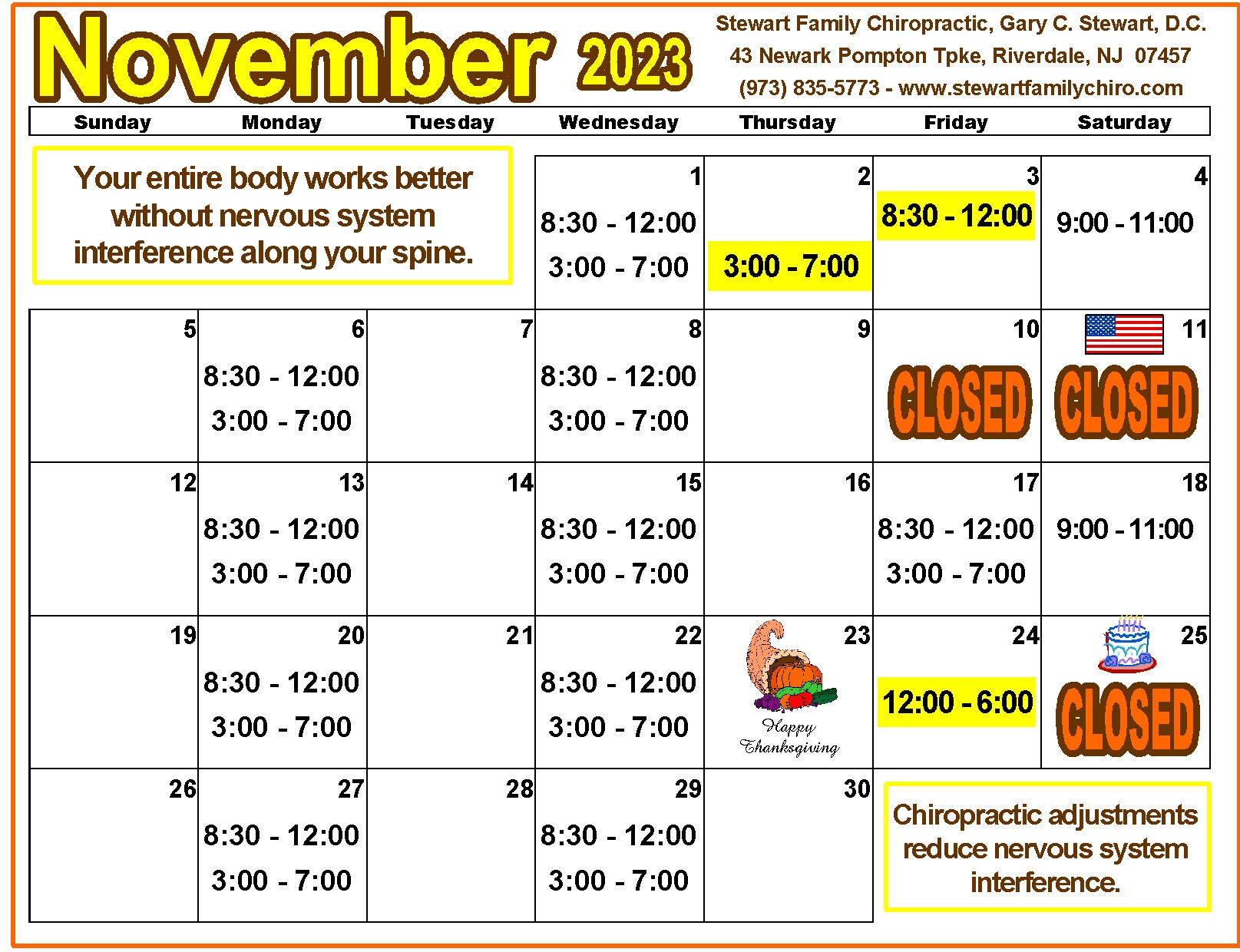 Click on calendar to open printable page.  Press Ctrl P to print.
We rarely close on account of the weather, but occasionally if it is severe enough we do modify our hours.  The best place to find current information is on our Facebook page.  If we should need to close early or open late, we will post it on Facebook. 
You do not need a Facebook account in order to view our page.  We also send out e-mails or text messages, so be sure to sign up for our e-mail or text message notification list. You can sign up for e-mail notifications in the office, or else use our e-mail us page, and let us know you want to join our e-mail list.