It has become a tradition during the month of October to have a Halloween "Find the Mice" contest at Stewart Family Chiropractic.  Dr. Gary hides 3 little rubber mice somewhere in the main areas of the office.  Those who come in to get adjusted (kids and kids-at-heart) have the opportunity to find the mice.   It's fun to see the excitement on the kids' and adults' faces when they find a mouse.  Since the contest runs all month long, each time they come in to get adjusted they can keep searching.  During the last week of the contest, Dr. Gary posts some hints to help those who could not find the mice.
Those who find all three mice get entered into a prize drawing.
Announcing the winner of our 2018 contest:  Follow Dr. Gary around our office to see where he hid those little critters and watch our drawing to see who our winner is.
Here is our 2018 contest winner,  Sandy H. along with her son, Josh, as Dr. Gary presents her $40 movie theater gift card.  Sandy almost didn't bother putting in her entry because she said, "I never win anything."  She can't say that anymore!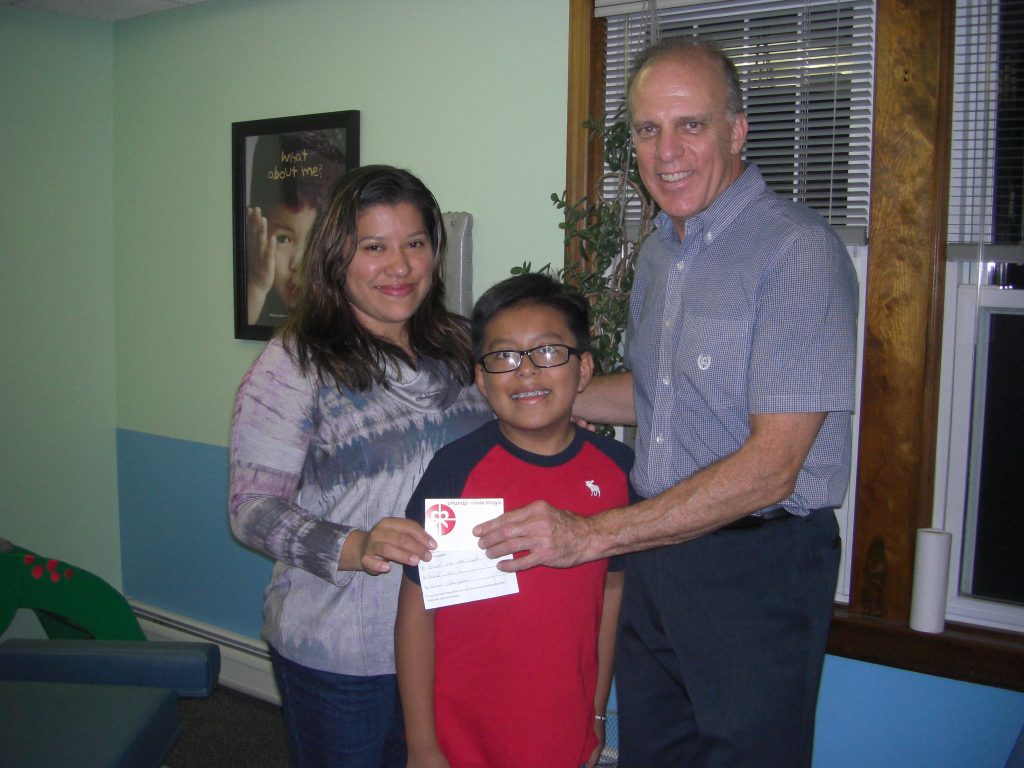 And the 2017 Winner is….  Well you will just have to watch the video to find out!.  Plus Dr. Gary will show where those 3 mice were hidden all month.
Here is Samantha H., our 2017 winner of a $45 movie theater gift card: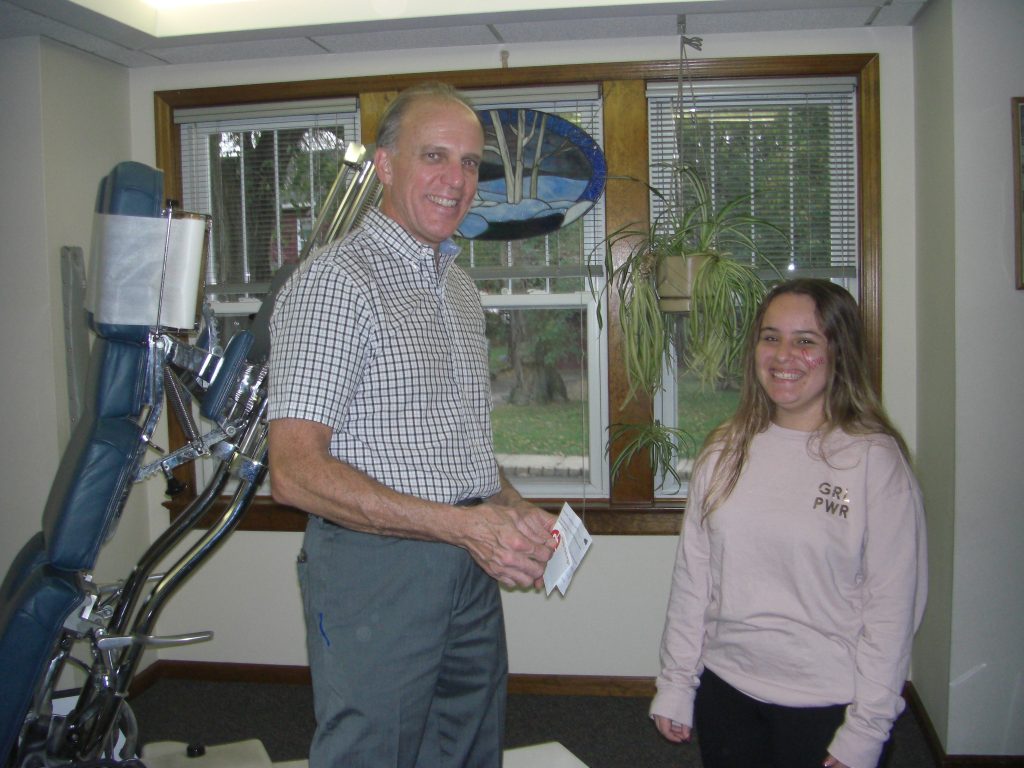 Check out all of the past winners in the gallery below:
For those who just couldn't find those pesky little mice, Dr. Gary shows their hiding places in a video before the prize drawing.
Dr. Gary has drawn the winning entry of our 2015 Find the Mice Contest.  Watch our video to see where the mice were hidden and to find out who the winner is!  Our winner will receive a $40 movie theater gift card.

Our 2014 contest is over.  Dr. Gary drew the winning entry on Halloween.  If you want to see who won, watch our video.  And if you couldn't find the mice, Dr. Gary will show you where they were hiding.
Watch Dr. Gary's video as he draws the name of the 2013 winner.  Dr. Gary will also show you where the mice were hidden this year in case you couldn't find them.