Click Here to Return to Testimonials
Dear Dr. Gary,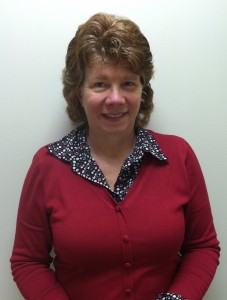 For thirty years I have suffered from migraine headaches, so severe that they've required over-the-counter medication because store purchased medications did not remedy them. These headaches have been incapacitating to the point of causing lost days from work, bed rest, sleeping in a dark room, and making my family tiptoe around the house to not make noise. In an effort to find relief I have tried daily medication which I disliked taking due to the side effects. I've also tried yoga, physical therapy, swimming, massage, and evaluation by a neurologist. I've prayed for relief in order to return to a normal family life that is not dictated by my headaches. Most recently, a friend suggested chiropractic therapy which I had never tried but had been contemplating. I wanted to be referred to someone whose opinion I trusted because the thought of having my neck cracked frightened me.
On the day of my evaluation with Dr. Gary, I was in terrible pain, so significant that I could not move my head from side to side due to the muscle tension caused by migraines (and I was having one that day). After evaluation, he adjusted my back and I distinctly remember getting in the car and turning my head to back up and realizing I wasn't wincing in pain.  Treatment has been ongoing for the last few months with wonderful success. My migraines, although not relieved, have not required confinement to bed, and adjustment to my neck has helped reduce the number of pain medications I've taken. I never realized how much the spine maladjustment could create medical issues. Now that the muscle tension has been reduced in my neck ,I feel an overall relief in my shoulder, my mind feels clearer (I always felt as if I was in a fog and had to push myself to think), and I am able to live better without frequent migraines.
I have a number of friends with migraines and I have encouraged them to try chiropractic care. Anyone who has migraines understands the pain and frustration that occur when dealing with this issue. I'm thankful to my friend for referring me to Dr. Gary Stewart, and I'm grateful the wonderful treatment he has provided to me.
Sincerely,
Terry D.
February 28, 2014