Click Here to Return to Testimonials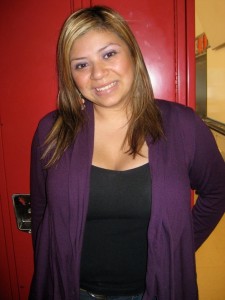 Originally, I came to Dr. Gary to apply for a job in his office. I was nervous and didn't know how the interview would go because chiropractic was something I knew nothing about. Soon after the interview, Dr. Gary said, "Donna I think we should give Neli a try."
During my first week here, I learned so much about chiropractic and how much of an impact it has had on many people. Astonished I wanted to learn more.
In the month of April, my co-workers and I attended New Beginnings, a chiropractic seminar in Long Branch, NJ.  I soon became truly motivated and passionate about the philosophy of chiropractic.
Since starting chiropractic adjustments I have felt better than ever!   I no longer have the constant headaches I used to have before. My immunity has improved so much, that when everyone else gets sick, I am up and about doing the things I love most. Chiropractic has even improved my sleep apnea. Most nights I would toss and turn, now I have no problems going to sleep.
The best thing about chiropractic is that it is natural, painless, and NO DRUGS.  I love coming to work, and best of all getting adjusted because I now know that I'm allowing me to function properly without putting harmful medicine into my body that only covers up symptoms.
I am truly passionate about chiropractic, and very thankful for all that Dr. Gary has done for me towards optimizing my health. I am grateful for this insight on chiropractic and everything chiropractic has done for me and my body.
Minelia "Neli" E. Gomez, C.A.