Click Here to Return to Testimonials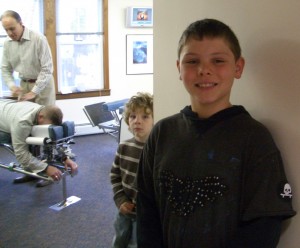 Dear Dr. Gary,
I want to thank you for being an instrument used by God to keep my body healthy through Chiropractic Care.
When I was a baby I was sick all the time, until my parents learned about the benefits of Chiropractic.  Now I hardly ever get sick.
When I go to get adjusted, I feel so much better.  Thank you for help me to heal myself.
Bradley